5 Steps to Preparing for Digital Transformation
Keiran Mott gives his 5 steps to prepare your organisation for digital transformation.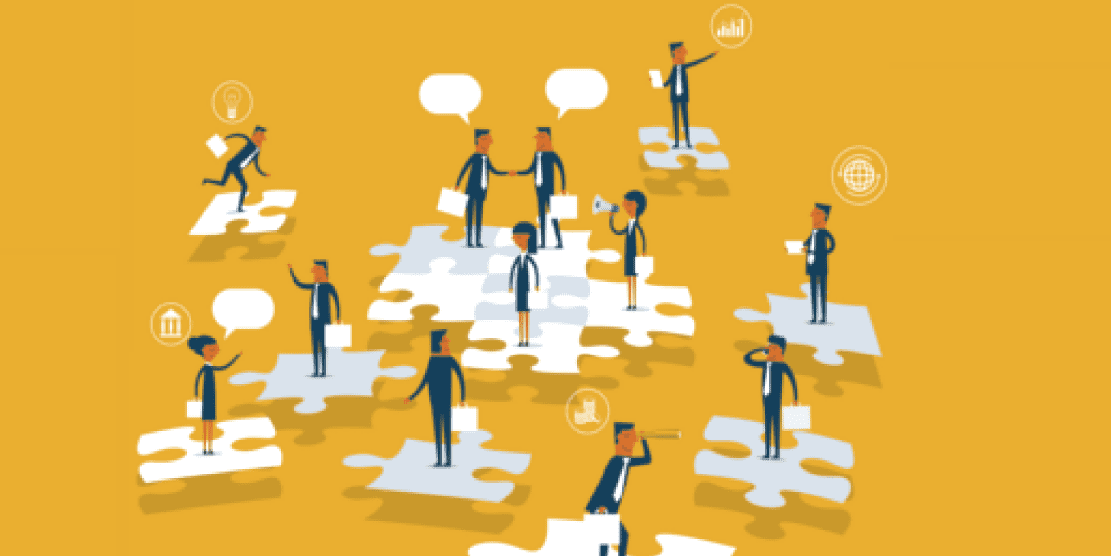 Digital transformation is often discussed, but often not understood. That's because there's no single definition and the type of digital transformation is entirely dependent the maturity of the organisation.
In many organisations, there seems to be a sense of complacency. Some may think digital transformation is simply another catchphrase, promoted by different system integrators and software vendors. ICT government organisations may think they're transforming by launching a new mobility capability or moving infrastructure to the cloud, which can provide a false sense of progress toward an organisation's digital transformation.
There are many different perspectives within a government organisation as to why digital transformation is needed. There may be a focus on improving customer experience, increasing operational efficiency, providing employees with better tools, or expanding into new markets. Whatever the end goal, the digital transformation strategy must answer the question: "How will this better serve the citizen?"
Coordination between the different teams that exist within a government organisation is critical because of the broad impact of digital transformation. A government organisation must have formalised Information Technology / Information Systems (IT/IS) strategic planning. This process needs to be designed by the different teams, supported by the leadership team and revised on a regular basis to adapt to an environment of high digital change.
There are many success factors that enable digital transformation within a government organisation. With over 10 years experience in handling digital transformation for government organisations, Veritec has identified five key considerations;
Strategic Governance
A leadership team needs to be created to define IT/IS strategies and policies for the government organisation. This new strategic governance will be responsible for decision-making and finding dependant relationships between the business functions and processes across the organisation that can be improved by the project.
Organisational Maturity
Improvements to the IT-Business alignment will need to be monitored in order to facilitate ongoing analysis of improvements provided by the IT/IS department. This will ensure the relationship continues to provide business value aligned with the government organisation strategy.
Architecture Practice
An enterprise architecture practice tasked to develop an integrated blueprint will set out common principles, governance policies, architectures and security models. This group will have responsibility for owning the relationship with both the leadership and management teams. They will know the needs of the business units and have ownership of the interdependencies in the business unit's overall strategy as it aligns with the IT transformation strategy.
Planning and Budgeting Cycles
The current single budgeting and planning cycle needs to change to include additional cycles to ensure that the IT strategy remains current with the business strategy. This increase in communication and interaction with the business will help develop the partnership between IT/IS and the organisation. This will enable IT/IS to have a greater engagement with the leadership and regional management teams.
The process of budgeting and planning within IT/IS should be used to drive new behaviours that deliver additional business innovation. This will change the style of investments from IT/IS and allow the building of incremental technology capability and resourcing models to make the government organisation more productive.
IT/IS Project Selection Criteria
Shifting project selection needs to be based on approved architectures from the enterprise architecture practice. The selection criteria for all cross-functional projects should relate to either the government organisation or regional business strategy and address one or more of the following themes:
1. Business improvement: Projects completed as part of the "business as usual" delivery that deliver return on investment (ROI) within the financial year. Consideration needs to be given for the impact of these projects on organisational business process.
2. Business enablement: Projects that support the organisation's overall business strategy to support revenue growth or the introduction of new capabilities to improve the business.
3. Business opportunity: Business-driven innovation used to build the government organisation's future capability.
4. Opportunity leverage: Taking advantage of new capability from market innovation, a competitor, or consumption of new services from an industry vendor.
Beginning and continuing Digital Transformation in a government organisation will need a new level of experimentation with the different innovative approaches to solve challenges. An ongoing commitment from the organisation to provide sponsorship, commercial and IT/IS leaderships to the new process will be critical to the success of the proposed new transformation initiatives.
A culture of constant reinvention will need to be replaced by a culture of re-use and innovation. This will drive down costs associated with the government organisations "business as usual" activities and allow for greater expenditure on innovative solutions aligning to the business strategy.
Prioritised programs should develop specific cross-functional capabilities that have well-defined criteria for success. This focus on overall business capability generates greater return on investment for the IT budgeted spend.
The decision to pursue Digital Transformation needs to happen at a leadership level to ensure IT/IS can provide new services to the organisation and the customers of that organisation. This alleviates many of the challenges IT and broader government organisations face in adapting and responding environment of rapid change.