Does your organisation work and communicate as well as it could?
A blog by Veritec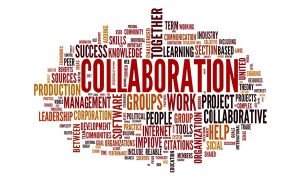 The days of working in silos might finally be over. Thanks to Microsoft's Office 365 suite of collaboration tools the ability to easily work across an organisation is finally a reality. And as a Microsoft Gold Partner, Veritec has the experience and knowledge to leverage the power of these tools.  
In the modern workplace it is essential to have everyone in your organisation on the same page. If collaboration is about sharing information, about people communicating and engaging, then it makes sense to implement systems - such as Office 365 - that does exactly that: talk and work together. 
By keeping collaboration tools within the Office 365 eco-system, it also brings technical efficiencies. The suite of tools are designed to talk to each other, and a consistent user-interface means that staff can become more familiar much more quickly than a traditional distributed system. 
Take, for example, a large operational agency. This agency is charged with the development and management of policy, and that presents incredible challenges for the development, ownership and delivery of information. However, they have implemented a system that solves many of these problems.  
For their customer service operators (CSOs), it is essential to be able to quickly find relevant advice for a customer within 14,000 pages of intranet content. A distributed system meant that it took time to find the right person at the right time to supply the right answer. However, by harnessing the full potential of Office 365 and its collaboration tools, the agency has successfully changed the way their organisation operates and shares corporate information. 
Now, a CSO can search through content within the available documentation stored on SharePoint, to find the right response. If further information is needed, it's easy to see who created (and owns) the information, and 'presence' indicates whether that person is available irrespective of geographic location. 
A quick chat via Microsoft Teams might then deliver the solution. If not, the CSO can create a job that is tasked to the expert. This process can be tracked by relevant managers to ensure the issue is addressed and the task is completed.  
All of this means that the customer has a better experience, and the organisation builds its capacity to deliver through constant assessment and improvement. 
In a modern organisation, collaboration is more than just the ability to easily communicate. It's also about organising the skills and knowledge to deliver outcomes quickly efficiently and capturing that information for later use. 
With Teams, staff can choose the most appropriate form of communication for the task at hand. It might be a chat, an email, or a video call; all of these are available within the suite to deliver flexibility and agility to each individual's workflow. 
A more transparent and collaborative culture also reduces duplication; it becomes easier to check if the required information already exists within the organisation. By establishing trusted and managed single-sources for information, content owners have responsibility for the resources they create and can be easily contacted for updates or questions. 
Even the most casual engagements can be captured. Queries in emails and chats can be converted into tasks, or key points added to existing resources that support the needs of the organisation. 
While the agency had great success in organising their internal documents, other organisations face barriers to collaborate externally and bring in the required skills. 
In another case, a large health organisation solved this challenge by including representatives of research institutes and peak bodies in Teams. Office 365 delivered the ability to quickly and securely onboard human resources into the project - everyone operates in the same secure cloud-based environment. 
The host organisation is also able to manage the creation, management and access to information with standard approvals that would apply to any internal process. 
As a resulting outcome, it meant they were able to quickly engage with experts regardless of location. This can deliver savings on time, travel and accommodation. 
While some of the collaborative features of Office 365 are available across other platforms, security is always a priority. This is particularly essential for the public sector that is trusted with highly sensitive information. 
Data storage services are hosted on highly-secure servers based locally in Canberra, Australia. Our systems have been rated as 'Protected' by the Australian Signals Directorate and Veritec's support teams have been cleared to an appropriate level to maintain that secure environment. 
Building on Microsoft's reputation in the Enterprise space, we have the experience to design and implement a migration plan that meets the requirements of your organisation. We work closely with our clients to understand their needs and provide assurance of the security and reliability of the planned rollout.  
These organisations didn't bring in a new style of collaborative work on their own. It stands to reason that projects such as this require a collaborative approach to implementation. 
Collaboration is as cultural as it is structural. By using the right software, and empowering a workforce to use it, the entire organisation can realise significant benefits. With the broad benefits of the full suite of Office 365 in conjunction with Veritec's expertise, it's the most efficient way bring your staff onto the same page.