Five Benefits of Moving to Microsoft Azure
A blog by Veritec.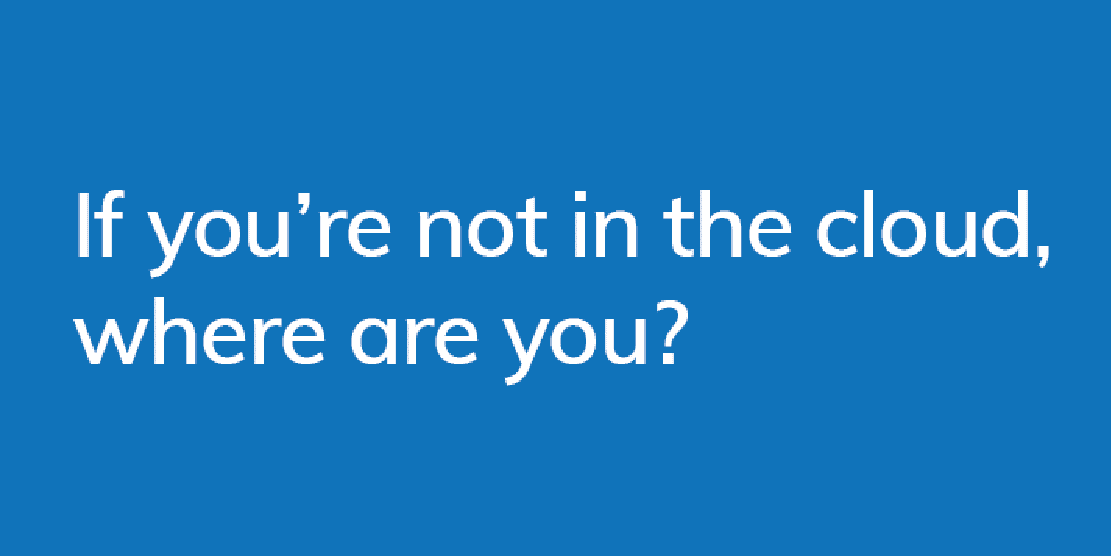 Microsoft Azure provides several unique features that set it apart from its competitors and can help facilitate your move to the cloud while enhancing your existing business practices.
1.     Security
Microsoft Azure is the only Hyperscale "true" cloud platform to achieve the Australian Governments Protected Certification and is listed on the ASD Certified Cloud Services List (CCLS). Hosting your data on Australia's most secure public cloud platform affords greater confidence in the ability to securely protect corporate data whilst maintaining its privacy.
Azure is also the largest Hyperscale Cloud provider in Australia with four regions across Sydney and Melbourne and two in Canberra.  The Azure Central Regions in Canberra are exclusive to Government and critical infrastructure providers, adding an additional layer of security and protection to their workloads. The new Central Azure regions serve both Unclassified and Protected data, with appropriate controls at physical, personnel, information and governance levels that have enabled them to achieve Protected certification in compliance with Australian requirements.
2.     Machine Learning, Data and AI 
Azure hosts an impressive arsenal of Machine learning, Data, and AI services that can enable you to take advantage of world class data analytics platforms, and to better inform decision making through live and dynamic reporting.  Azure Machine Learning allows you to take the data you already have and gain new insights to inform your business.  You can build Artificial Intelligence (AI) applications that intelligently sense, process and act on information – augmenting human capabilities, increasing speed and efficiency and helping organisations achieve more.
Azure offers many benefits over non-hyperscale cloud providers, such as Software and Platform as a Service Offerings. These services are more cost effective, scalable and enable a faster time to market for new services and product offerings. They require less configuration than their IaaS counterparts, are much more resilient, and have built in redundancy.
3.     Internet of things (IoT) 
Microsoft Azure offers a comprehensive set of platforms, cloud services and solutions for building Internet of Things applications.  With Azure IoT you can monitor your existing assets to improve efficiencies, drive operational performance to enable innovation, and use advanced data analytics to enhance your business. Azure IoT allows you to benefit from IoT, no matter what your organisations level of experience is. You might be just starting to look at how to improve a particular business process, or you might already have years invested in creating IoT solutions.  Whatever the case may be, the Azure IoT Suite of solutions can assist your business.
4.     Integration Services 
Azure boasts numerous integration services; these services enable you to build new integrated solutions that connect applications and services on-premises and in the cloud. Some of these services work out of the box while others require configuration depending on the application or service that you are integrating with. Azure integration services allow you to bring your business workflows together so they're consistent and scalable. Azure integration services enable you to integrate existing monolithic systems with a mixture of Azure based complimentary integration technologies such as Logic Apps, Azure Functions and the Azure Service Bus to enhance your capability and make greater use of existing technology and data.
5.     Azure Stack
Azure Stack is an extension of Azure that allows you to consistently run hybrid applications on-premises. Azure Stack is a unique offering from Microsoft, built on the foundation of Azure but that provides a consistent compute, service and management platform for Azure workloads to be run from your own datacentre.  Azure Stack is offered in partnership with Microsoft and provides an integrated hardware and software solution that offers cloud-based innovation with easily managed computing. The benefit of running a hybrid cloud model such as Azure Stack is the ability for the system to make instantaneous decisions without having to send the data to the cloud for processing.  Azure Stack also allows you address latency and connectivity requirements by working locally with Azure Stack before utilizing the full Azure cloud. Azure Stack can support scenarios such as edge and disconnected environments and assist with meeting specific security and compliance requirements.
Summary 
Through innovative use of Microsoft technology, Veritec can help you enhance your existing business process and offer new and innovative products and services to customers. Azure provides the mechanism for a faster time to failure reducing development cycles providing a faster time to market. Azure also provides the opportunity to drive down costs by automating and highly repetitive and laborious activities.