Opportunity and uncertainty – the 2019 ICT forecast for Canberra agencies
An article by Greg Mace, General Manager Veritec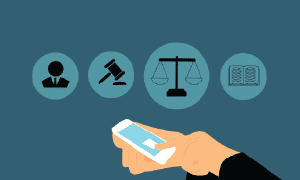 Uncertainty and opportunity. On the ICT front, 2019 looks set to deliver plenty of both, for the Australian public sector. There's a federal election looming which will inevitably be accompanied by a degree of decision-making paralysis. Should a change of government ensue, restructuring of departments and agencies may follow close on its heels. Against this yet-to-be-defined backdrop, we anticipate some key trends and milestones in the high-tech space.  
Here are a few of them. 
Better fashionably late than never 
Could we, should we, will we?... It's fair to say Australia's public sector has been somewhat slow to the cloud party but 2019 may be the year that changes. Business and industry have proven the case for the as-a-service model and we'll start to see federal agencies following suit, as they seek to lower their existing infrastructure costs, modernise their applications, accelerate software deployment and increase the flexibility of their operations.  
Vicarious experience has shown it doesn't have to be an all or nothing affair – hybrid options are possible and multi-cloud strategy an increasingly common phenomenon among organisations keen to avoid lock-in and take advantage of cost and service improvements. 
Leaving it late can have its benefits – more time to develop a strategy and amass the internal resources needed to up the odds of successful migration, perhaps? Watch this space to see which agencies end up doing it well – and badly. 
Putting legacy apps in the cross-hairs  
Mention legacy applications and Centrelink's ancient and unwieldy welfare payments system immediately springs to mind. It's currently the subject of a $1 billion, seven-year replacement program but it's not the only application that needs to be replaced and modernised. The collective shuffle towards the cloud is likely to provide a number of agencies with the impetus they need to identify similarly obsolete systems and to future-proof their applications for cloud usage. 
Desperately seeking security services 
Security resources remain in hot demand, not just in Canberra but around the country and elsewhere in the developed world. According to The Australian Cyber Security Growth Network (Aust Cyber), Australia is in the throes of a shortage that's among the world's worst. It predicts at least 11,000 additional cyber-security professionals will be needed over the coming decade, to meet likely demand. 
The public sector is no stranger to supply/demand imbalances – the nature of the industry with its perpetual focus on the 'next big thing' has made skills shortages a perennial theme – but with the focus fixed on the adoption of new digital platforms and services, securing the human resources needed to ensure the security and integrity of citizen data will be a key priority for CIOs. 
The big breach fall-out 
Victoria's Emergency Services, Perth Mint, Townsville City Council, the Tasmanian Electoral Commission and Family Planning NSW…these and a string of other public sector organisations made data breach notifications in 2018, for incidents which compromised the security of consumer data.  Indeed, the My Health Record also suffered 42 data breaches in 2018. 
More recently, so did the Victorian government. On January 1, it revealed the details of 30,000 public sector workers and contractors had been downloaded – read stolen – on December 22, 2018 by an unknown third party, following compromise of an employee's email account. 
With incidents of hacking and data breach on the rise, it's optimistic to think Canberra will remain an impenetrable fortress in 2019. The first big breach of the year is likely to precipitate a Please Explain session in Senate Estimates, frantic remediation and some questioning of the wisdom of entrusting sensitive citizen data to the cloud. 
Customer service superstars 
Sophisticated and intuitive self-service digital interfaces, and the use of BOTs as first-line support, now handle many of the mundane enquiries and tasks which were once the remit of frontline customer service officers in the public sector. They're increasingly being asked to resolve more complex issues and problems instead. That calls for a higher level of skills than may have been necessary in days of yore. As a result, we're likely to see the once humble role of customer service officer begin to enjoy higher status within agencies. 
Let's get together 
The spread of customer-centric culture across the private sector has prompted Australians to recalibrate their expectations of the relationships and interactions they have with the State. Government departments and agencies have traditionally worked in silos but that won't be how business is conducted, going forward.  
The growing expectation that the government should offer citizen-centric service, rather than discrete and often duplicated interactions with multiple departments, will lead to more collaboration between agencies and, in time, more instances of one-stop shop service.