Record your business processes with task guides in Dynamics 365 Finance
In this ERP [SOLVED] Series we demonstrate the unique features that Dynamics 365 can solve for your organisation.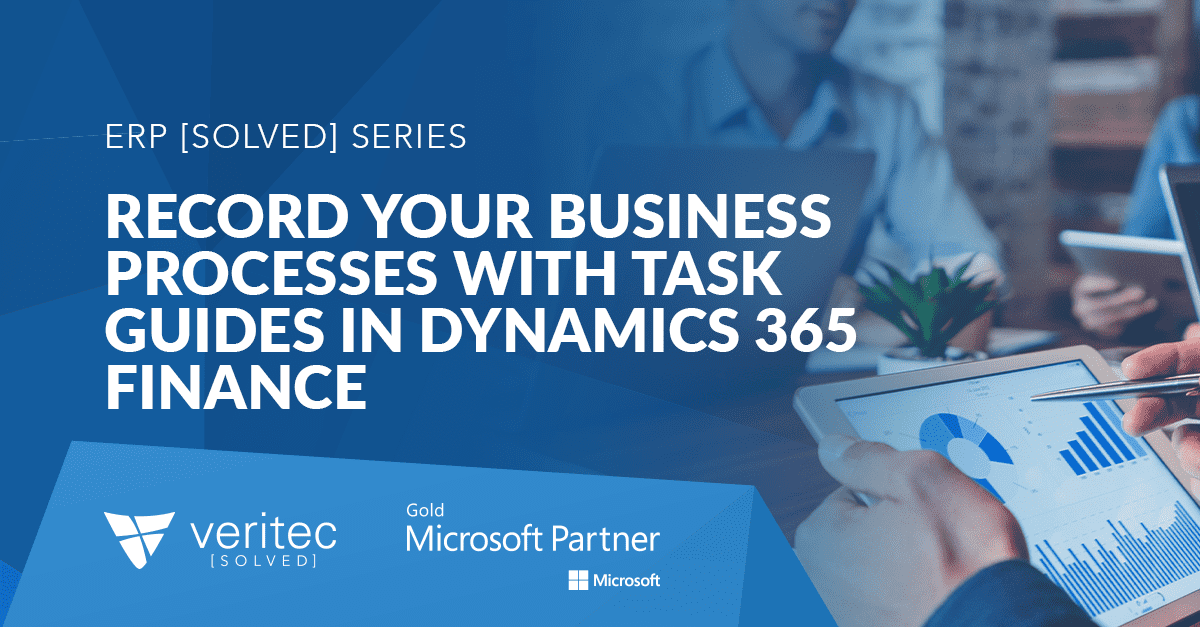 5 mins read - By Craig Cornish - Senior Manager - ERP
In this short article we provide an overview of how you can record business processes with task guides within Dynamics 365 Finance and Supply Chain Management. No more typing or taking screenshots!
Task Recorder in Dynamics 365 Finance and Supply Chain Management
Task Recorder is a feature in Dynamics 365 Finance and Supply Chain Management (D365FSC) and does exactly what the title implies – records business tasks for you! It recently had a makeover and has been extensively enhanced. Now, Task Recorder not only documents your recorded business process with video, sound and text, it also records user actions which can be interactively replayed. It is a powerful tool that simplifies recording of your business processes and training documentation requirements.
Business Process Modeler and Lifecycle Services in Dynamics 365 Finance
The Business Process Modeler (BPM) in Lifecycle Services (LCS) is a tool that can create, view, and modify repeatable implementations in your business. It can help you to align your business processes with industry-standard processes. When integrated with the Business Process Modeler in Lifecycle Services, the Task Recorder can be used in lots of ways, including:
Step by step 'follow the bouncing ball' interactive playback of business processes within the application you are showcasing
Automatic generation of business process guides (including screenshots) in Microsoft Word
Integration  with the D365FSC Help search function which helps users to self-support
Recording replication steps of user issues that can be shared with your support team
Generation of automated regression tests from recordings (this is essential for the continuous updates applied to D365FSC).  
Interactive playback for convenience
An example of the interactive playback is shown below. The cursor moves as each step in the business is completed.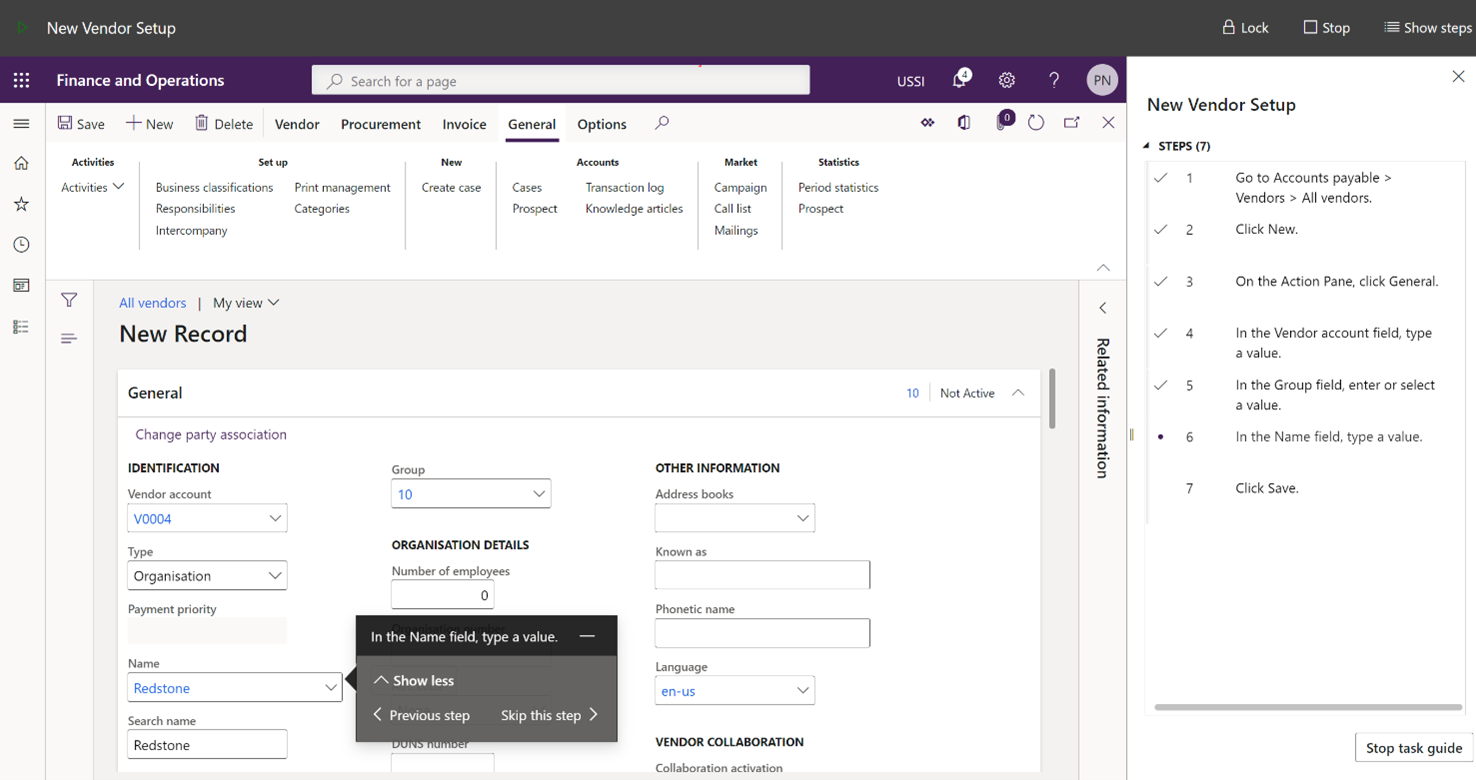 Conclusion 
Having well developed task guides for your business mean you have a single, online source of truth for all your business processes in Dynamics 365. This not only provides consistency across your organisation, but it's also a huge benefit to the induction and training process of new staff. If your organisation has additional requirements that are not addressed in this article, feel free to reach out to myself or Veritec's experienced ERP team and we can help you realise your potential. You can find out more information on our Enterprise Resource Planning solution page here.