Veritec Appoints Chris Greatrex as General Manager, NSW
Sydney, 8 July 2019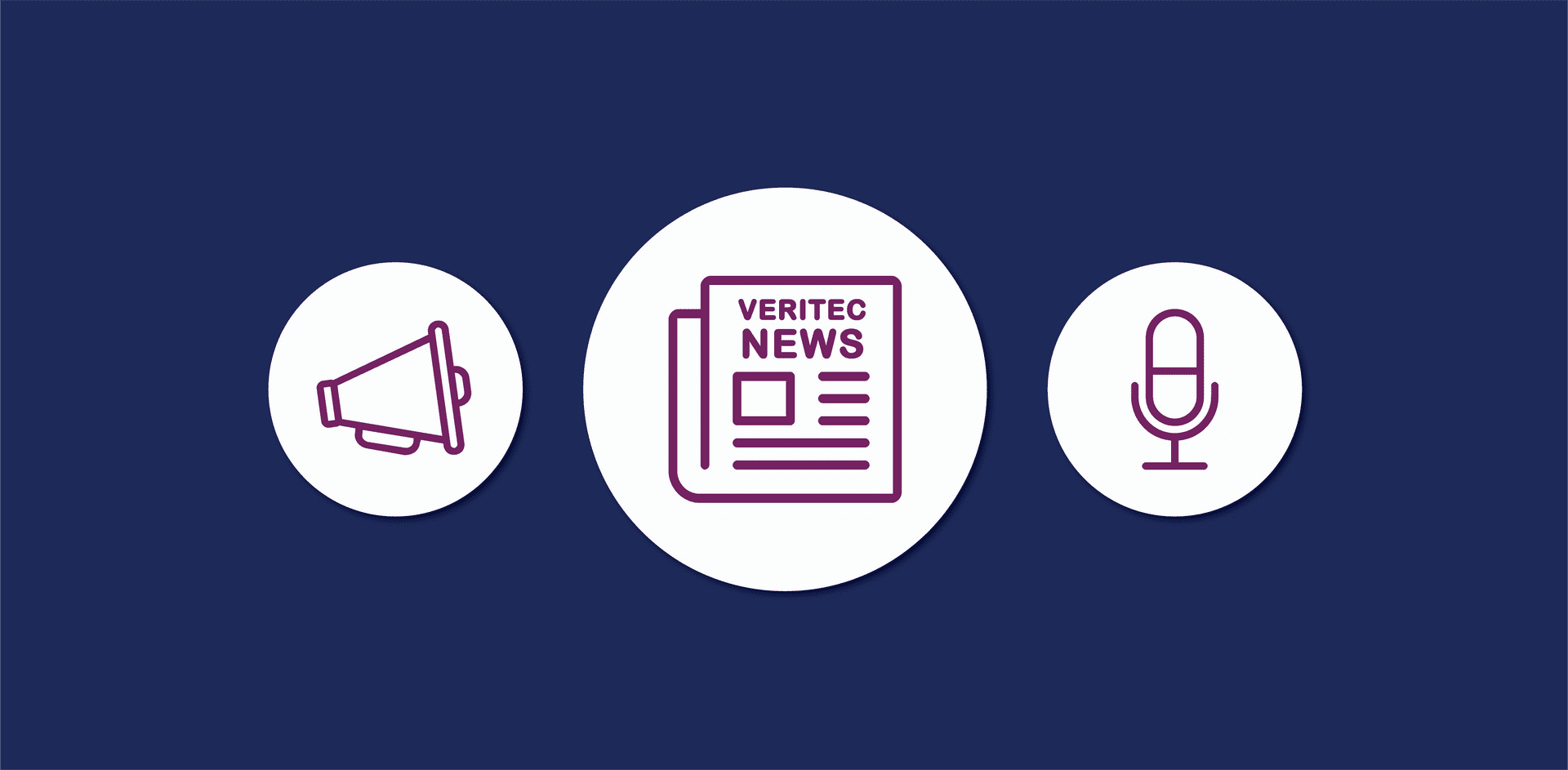 Microsoft Gold Partner continues to grow presence across Australia by strengthening its leadership team and broadening reach in NSW.
Sydney, 8 July 2019 - Veritec, a leading digital transformation partner, has today announced that Chris Greatrex has joined its senior leadership team in the newly created role of General Manager (GM), NSW. He will be tasked with heading up and growing the NSW business applications and cloud modernisation operations.
Australian-owed Veritec is part of FTS Group and currently boasts more than 150 staff and is headquartered in Canberra. In the past few years the business has experienced rapid growth which has seen the company expand its reach into other states with established offices now in Melbourne and Sydney.
Chris Greatrex's appointment will enable the business to continue to build on its success to-date by growing Veritec's footprint and customer base further in NSW.
Greatrex joins Veritec from a recent consulting engagement with Datacom. Prior to that he was CEO of Artis Group Australia from 2011 to 2019. Chris has also worked in the US where he held several senior roles in the IT industry, building capability across a range of software and services solutions.
Commenting on the appointment, Veritec CEO, Keiran Mott said, "We're excited to welcome Chris and his wealth of knowledge to the Veritec family. He has proven experience in helping customers to build and deploy cloud-based business applications solutions using Microsoft Dynamics 365 and Microsoft Azure. We look forward to Chris drawing on his deep expertise to help drive our growth in NSW in the enterprise and State Government sectors specifically. Chris will also play a role in partnering with the other companies within the FTS Group that also operate out of our Sydney office."
FTS Group is a federated group of technology services businesses that specialise in their own areas of expertise. As well as Veritec, FTS Group also has the businesses Anatas, FTS Data & AI, Kobold, SME Gateway and Cubic Consulting under its umbrella.
Chris is looking forward to building upon Veritec's Microsoft based capabilities. Commenting on his appointment Chris said; "Veritec has a strong reputation in the industry for having a team of subject matter experts who are passionate about delivering outcomes for their customers. Personally, I see a huge opportunity for me to work with the Veritec team to continue to build on the organisation's already impressive list of Microsoft competencies including and grow our footprint nationally across Australia." 
As a Microsoft Preferred Partner, Veritec's success is based on its dedication to the delivery of Microsoft solutions to Government at all levels and its commitment to partnering with customers to achieve more through digital transformation. Last year, the company was awarded the right to operate Microsoft's Modernisation Factory which provides Veritec and Microsoft customers with a cost effective, repeatable and quality service to update and future-proof legacy IT workloads.
"We have over 10 years' experience in delivery with a 75 percent reengagement rate.  Our customer engagements are based on building long-term partnerships and committing to the provision of the best advice and highest quality solutions and outcomes. 
We are passionate about our people and our customers, ensuring we hire technical experts that are focused on solving challenges for our customers.   We're excited about this next chapter of the Veritec story and applying our success to-date in other regions to the NSW market," concluded Keiran.
Chris started in the role today. He will be based in the Sydney office and will be a member of Veritec's Senior Leadership Team.