Veritec awarded contract to operate Microsoft's Modernisation Factory for Australian federal government departments and critical infrastructure.
Canberra, 19th September 2018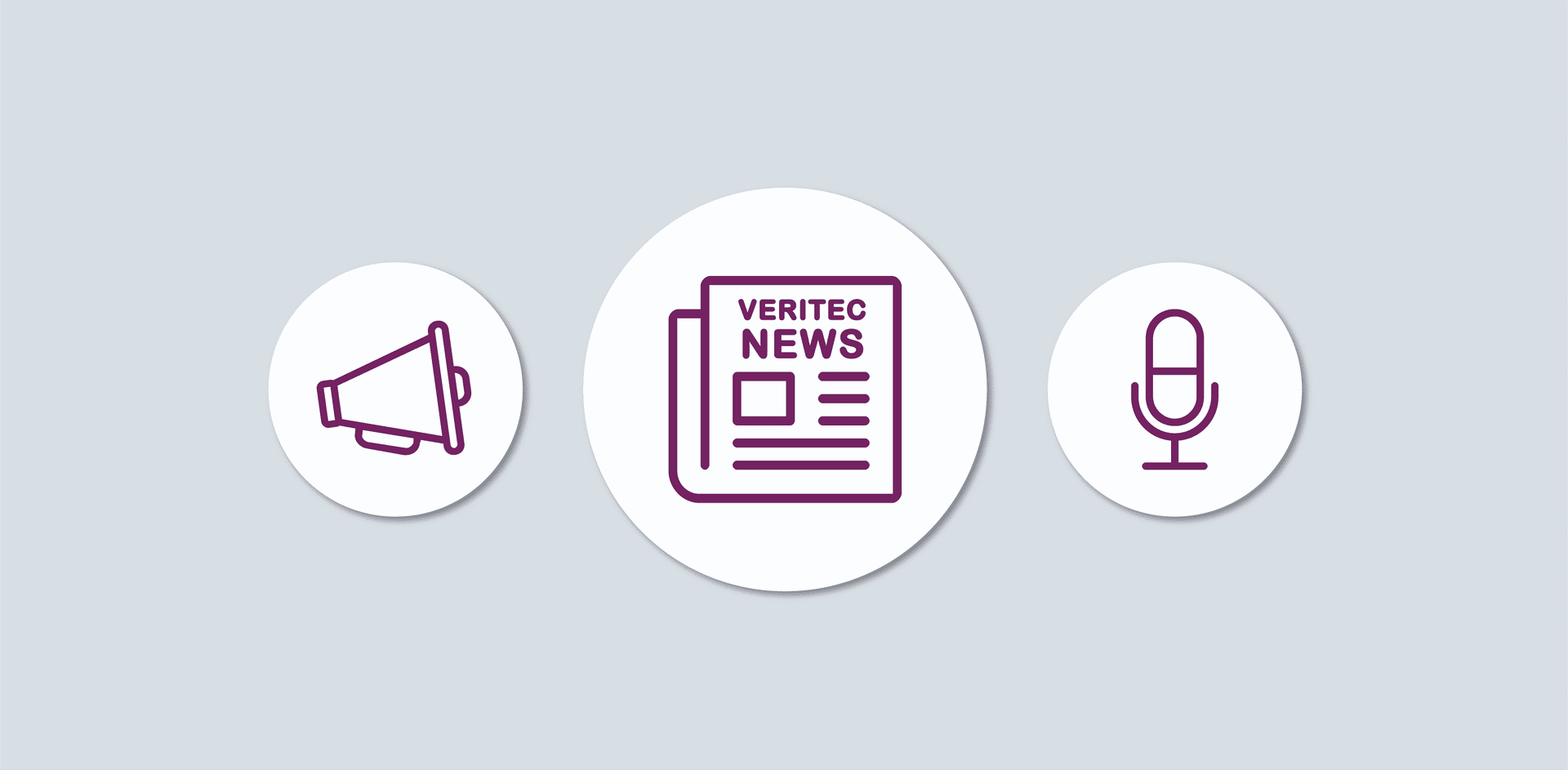 Veritec, the transformation partner for the public sector, has been awarded the right to operate Microsoft's Modernisation Factory specifically for Government and critical infrastructure providers in Australia.
This will help accelerate the pace at which agencies and enterprise can transition workloads to Microsoft Azure and digitally transform their operations.
The approach to market was one of Microsoft's largest and most comprehensive request for services to be conducted in Australia for the delivery of cloud modernisation and workload migrations, to be provided under the Microsoft Consulting Services banner.
Veritec has security cleared resources, a strong Microsoft partnership, Microsoft-certified staff and technical skills, underpinning its cloud Modernisation Factory offering for government and critical infrastructure.
The Modernisation Factory will provide Veritec and Microsoft customers with a cost effective, repeatable and quality service to update and future-proof legacy IT workloads.
The Modernisation Factory will focus initially on modernising operating systems, databases and application workloads running on a Microsoft platform, as well as migrating supported workloads into the Microsoft Azure cloud, with additional services to come online in the near future.
Veritec and Microsoft want to support customers as they modernise and migrate to the cloud, allowing them to take advantage of the Protected Certification awarded to Azure by the Australian Signals Directorate (ASD); in particular, the new Azure Central Regions in Canberra.
Veritec will establish the Modernisation Factory in partnership with Microsoft in Australia. As part of the Modernisation Factory, Microsoft will provide Veritec with access to Microsoft's standardised IP and methodologies.
Marty Holden, General Manager, Veritec, said, "We are delighted to partner with Microsoft Consulting Services and to have been selected as the Azure migration partner for Government in handling these workload modernisation activities."
"We also look forward to working with the Microsoft global delivery team using their proven methodologies to modernise our joint customers' applications using Microsoft tools, processes and IP."  
George Stavrakakis, Microsoft Australia Public Service Director, said; "Technology analyst Gartner has forecast that investment in public cloud services will surge by 18.5 per cent in Australia this year. This reflects the growing appetite for the scalability, reliability, security and performance that a trusted cloud such as Microsoft Azure delivers."
"Our continued investment in Azure, and particularly the Azure Australia Central Regions, along with the Protected Certification awarded by the ASD, makes the Microsoft cloud the clear choice for Government and critical industries in Australia.  We are delighted to work with Veritec to help our customers transform their workloads and accelerate their migration to the cloud with the Modernisation Factory. "
Alex Dalwood, Executive – Apps & Infra, Veritec, said, "Veritec will utilise the Modernisation Factory for our own customers helping them move to the cloud. We will be using the same standardised structure and methods we have developed with Microsoft, ensuring a successful modernisation. We look forward to applying the collective knowledge of Veritec and Microsoft to deliver successful outcomes for all our customers."
As part of the multi-year contract, Veritec will deploy a production line, featuring fixed price and highly repetitive processes for validation and design of Azure infrastructure.
Besides operating the Modernisation Factory for Microsoft, Veritec will be providing these cloud modernisation services directly to the Australian market, with additional managed services options available for extended support.
Alex Dalwood, Executive – Apps & Infra, Veritec, continues, "What this enables for our customers is the move to a modern, stable and secure platform. This factory provides government and critical infrastructure a fast, reliable and fixed price service to update their legacy back end systems. Once modernised these agencies can take full advantage of the extended capabilities on offer in Azure. Azure presents a unique opportunity for our customers; enabling and empowering them through faster development cycles (Dev-Ops), more flexible and scalable infrastructure and access to new technology at a lower cost of entry. The lower cost of entry enables smaller projects to utilise high performance computer resources to enable machine learning, artificial intelligence, BOTS, and IOT."
[end]
About Veritec
Veritec is the transformation partner for the public sector through Microsoft solutions. With over 150 Canberra-based staff and ten years' experience in delivering outcomes for the public sector, Microsoft-preferred partner Veritec has the expertise in Government and Microsoft technology to lead your transformation.
Updates on Veritec can be found at LinkedIn, Twitter and our News site, along with further information on our range of services at www.veritec.com.au.
Press Coverage
CRN - Canberra partner Veritec tapped to run Microsofts government modernisation factory 
ARN Net - Veritec scores federal government Microsoft Azure migration contract 
IT News - Microsoft cuts deal to get more government into protected Azure 
IT Brief - Microsoft picks Veritec to operate modernisation factory for federal government 
IT Wire - Veritec wins contract to operate modernisation factory for government.