Veritec experiences strong growth and moves into new Headquarters
Canberra, 01 October 2019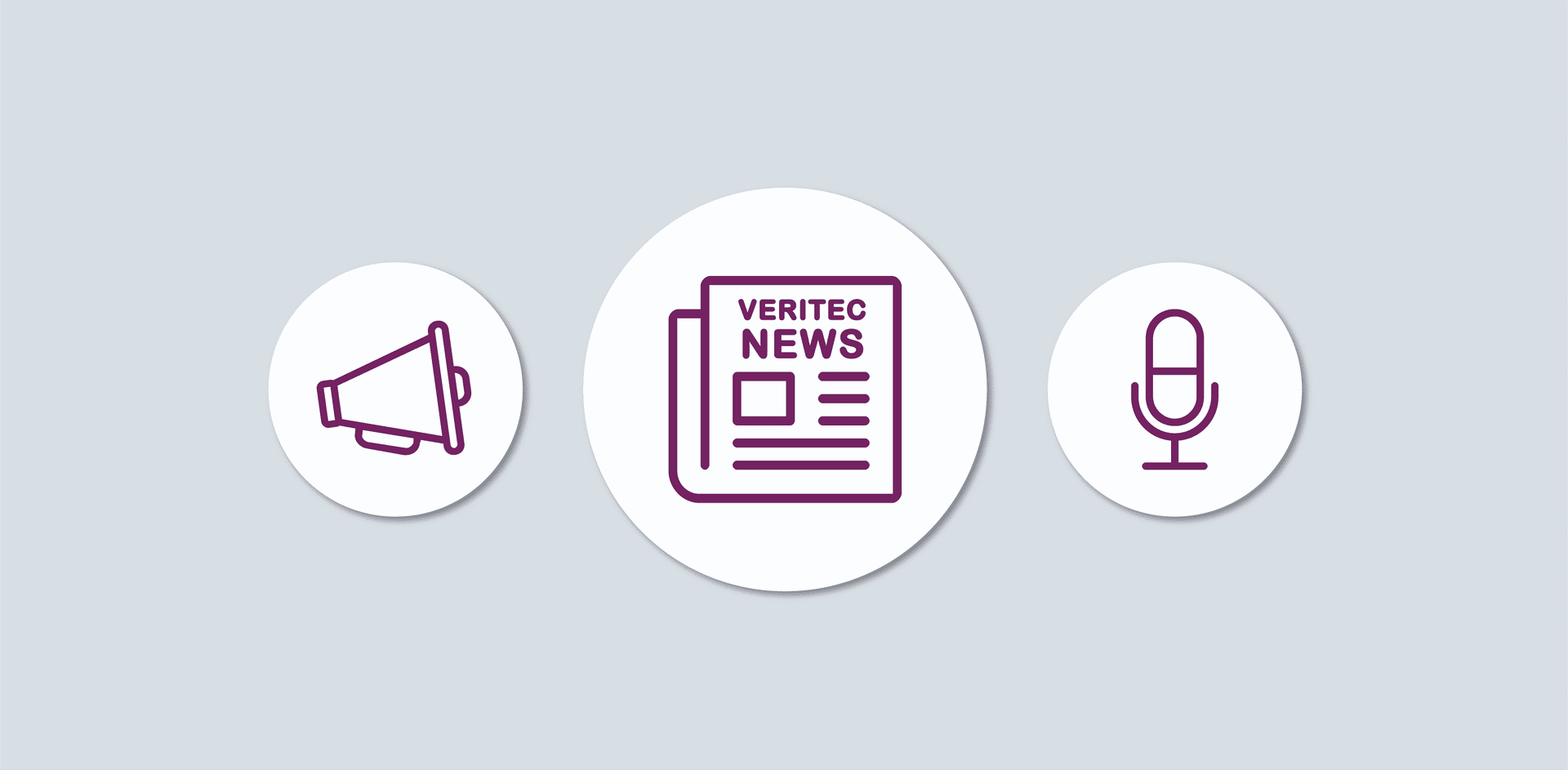 Microsoft Gold Partner grows team threefold and wins over 700 Government contracts in its five years since inception.
Canberra, 01 October 2019 – Veritec, a leading digital transformation partner, has officially opened its new headquarters in the ACT. The company has grown it's team by 375% in five years on the back of their focus on Microsoft technologies and deep understanding of Government customers.  Veritec created a new collaborative workspace for their expanding team in the heart of Belconnen in Canberra's North which was officially opened last week with a party for over 100 employees, customers and partners.
Australian-owed Veritec is part of FTS Group and currently boasts more than 150 staff who work on leading the successful rollout of transformation projects at a number of their Federal Government clients including Department of Health, Department of Agriculture and Water Resources and the Department of Education.  In the past few years the business has experienced rapid growth which has also seen the company expand its reach into other states with established offices now in Melbourne and Sydney.
Commenting on their new headquarters and success to-date, Veritec CEO, Keiran Mott said, "Veritec was formed five-years ago as a result of a separation from Cordelta and with the help of our investor FTS Group.  Since that time, we have not only grown our team in numbers, but we have also expanded our footprint nationally. The new headquarters in Canberra represents the result of the hard work and dedication of our people, the support of our partners and the trust from our customers."
As a Microsoft Preferred Partner, Veritec's success is based on its dedication to the delivery of Microsoft solutions to Government at all levels and its commitment to partnering with customers to achieve more through digital transformation.
"We have over 10 years' experience in delivery with a 75 percent reengagement rate.  Our customer engagements are based on building long-term partnerships and committing to the provision of the best advice and highest quality solutions and outcomes.  We are passionate about our people – in fact we refer to them as our VIPs, Veritec Impressive People – and we are thrilled to be able to create a new home for our current and future family members in Canberra," concluded Keiran.
FTS Group is a federated group of technology services businesses that specialise in their own areas of expertise. As well as Veritec, FTS Group also has the businesses Anatas, FTS Data & AI, Kobold, SME Gateway and Cubic Consulting under its umbrella.
About Veritec
Veritec is a leading transformation partner through Microsoft solutions. With over 150 staff and ten years' experience in delivering outcomes for its clients, Microsoft preferred partner Veritec specialises in leading digital transformation for the public sector. Veritec is Australian owned with a national presence and has offices in Canberra, Sydney and Melbourne. Veritec is part of the FTS Group, a federated group of IT services businesses operating throughout Australia and New Zealand.