Veritec extend a helping hand to ACT Recovery College, transforming their IT
Veritec built and deployed a new Student and Course Management application pro-bono remotely during COVID-19 isolation restrictions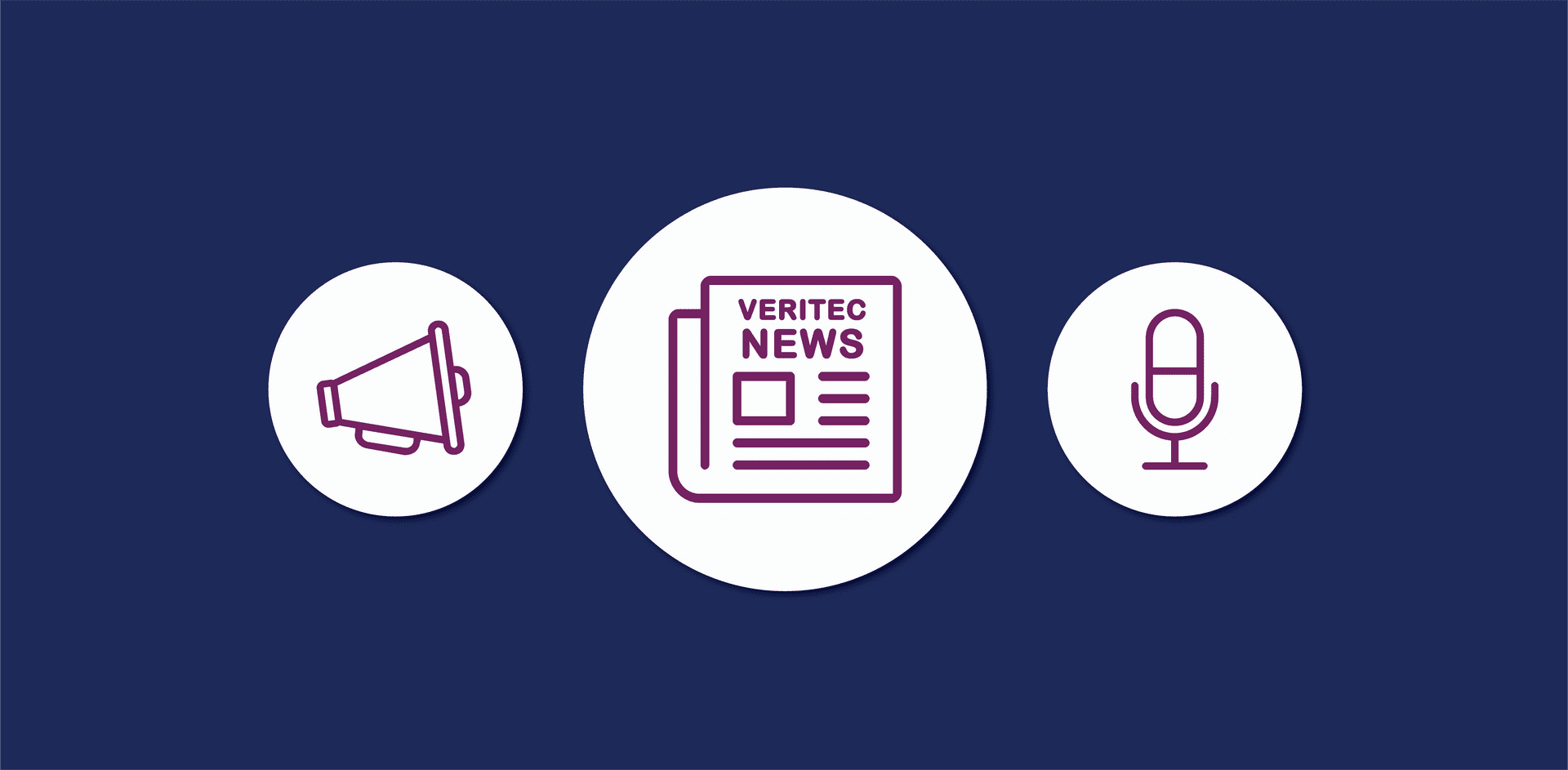 Canberra, 17 June April 2020 – Veritec, a leading digital transformation partner, has developed a new course and student management application pro-bono for ACT Recovery College remotely in 6 weeks during COVID-19 isolation restrictions. Built within the Microsoft Power Platform the solution has improved inefficiencies, reducing the data entry process per student from 1 hour to 2 minutes.
ACT Recovery College is a program led by the Mental Health Community Coalition ACT and funded by the ACT Government.  The College was launched in April 2019 and provides free education courses and a non-judgmental space, for people to learn tips and strategies for developing confidence, control and effective wellbeing and recovery self-management tools.
When the organisation reached out to Veritec, the local Canberra headquartered digital transformation partner was happy to offer their consulting services pro-bono to help them to address some of their technology challenges.
"This has been a really rewarding project for our Veritec team to be involved with particularly as they were able to deliver it remotely during isolation restrictions. ACT Recovery College plays an important role in the Canberra community and their dedicated team work tirelessly to deliver their services.  
When we first reviewed their processes and platforms it was clear that we were going to be able to save them a lot of time and create a far more engaging experience for their students by deploying Microsoft Power Platform", said Veritec's CEO Greg Mace.
Like many small not-for-profit organisations, the ACT Recovery College has a small team who relied on old, manual processes to manage day-to-day operations. They previously managed their student database via paper-based forms and excel spreadsheets, which was not only inefficient but was also prone to error.  The Veritec project team focused on delivering a student and course management application within the Microsoft Power Platform.
"The college already used Office 365 which meant we were able to easily integrate their existing tools with newer solutions from the Microsoft technology stack. We built the solution as a Power App using Power Automate and Model Driven Apps," continued Mace.
The solution Veritec built remotely during COVID-19 has achieved the following:  
A scalable course and student management application that allows staff to easily add/manage courses

The ability to effectively manage student, educator, course and enrolment information all in one place – a single source of truth for all their data, removing room for errors 

The automated processes have drastically reduced the time taken for a new student to be added to the system – reducing the data entry process from 1 hour per student to 2 minutes

A simple way to engage with students as emails can be sent directly from the application

A customised dashboard that Recovery College staff can use for reporting
Commenting on the impact of what Veritec has delivered Kylie Brewer, Office Admin and Student Support Officer, ACT Recovery College said: "We are a small team who constantly juggle a huge workload. The application Veritec has built means we are no longer tied up with time-intensive manual processes, giving us more time to focus on helping those in the community with mental health challenges.
We could not be happier with the work Veritec has delivered for us and are exceptionally grateful to them for volunteering their time and expertise to make this all possible in such a short amount of time. They really took the time to understand our challenges and then provided a recommendation that would address those and do so much more."
Veritec has extensive experience working with Australian Health, Education and Not-for-profit organisations including Department of Health, ACT Health, Fiona Stanley Hospital, Australian Institute of Health and Welfare (AIHW), The Department of Education, Canberra Institute of Technology (CIT), State Schools Relief in Victoria and MIND Australia.
Veritec is part of FTS Group, one of the largest privately owned IT services companies in Australia. As well as Veritec, FTS Group also has the businesses ANATAS, Cubic Consulting, FTS Data & AI, Galaxy 42, KoBold, Safety Evolved, SME Gateway, and Talos. 
-ENDS-
About Veritec:  Veritec is a leading transformation partner who specialize in Microsoft solutions. As a Microsoft Gold partner with over 150 staff nationally and ten years' experience in delivering outcomes, Veritec is committed to delivering digital transformation for its Government and Commercial clients. Veritec is Australian-owned and has a national presence with offices in Melbourne, Canberra, and Sydney. Veritec is part of the FTS Group, one of the largest privately owned IT services companies in Australia. For more information visit: www.veritec.com.au /  www.ftsg.com.au
About ACT Recovery College: The ACT Recovery College is established under a unique model that combines the strengths and expertise of the three critical sectors concerned with the mental health of the Canberra community – the community mental health sector, the adult education sector, and the government sector. For more information visit: https://www.recoverycollegeact.org/