Veritec Launches Trainee Program to Boost Digital Skills Base
Canberra, 15th April 2019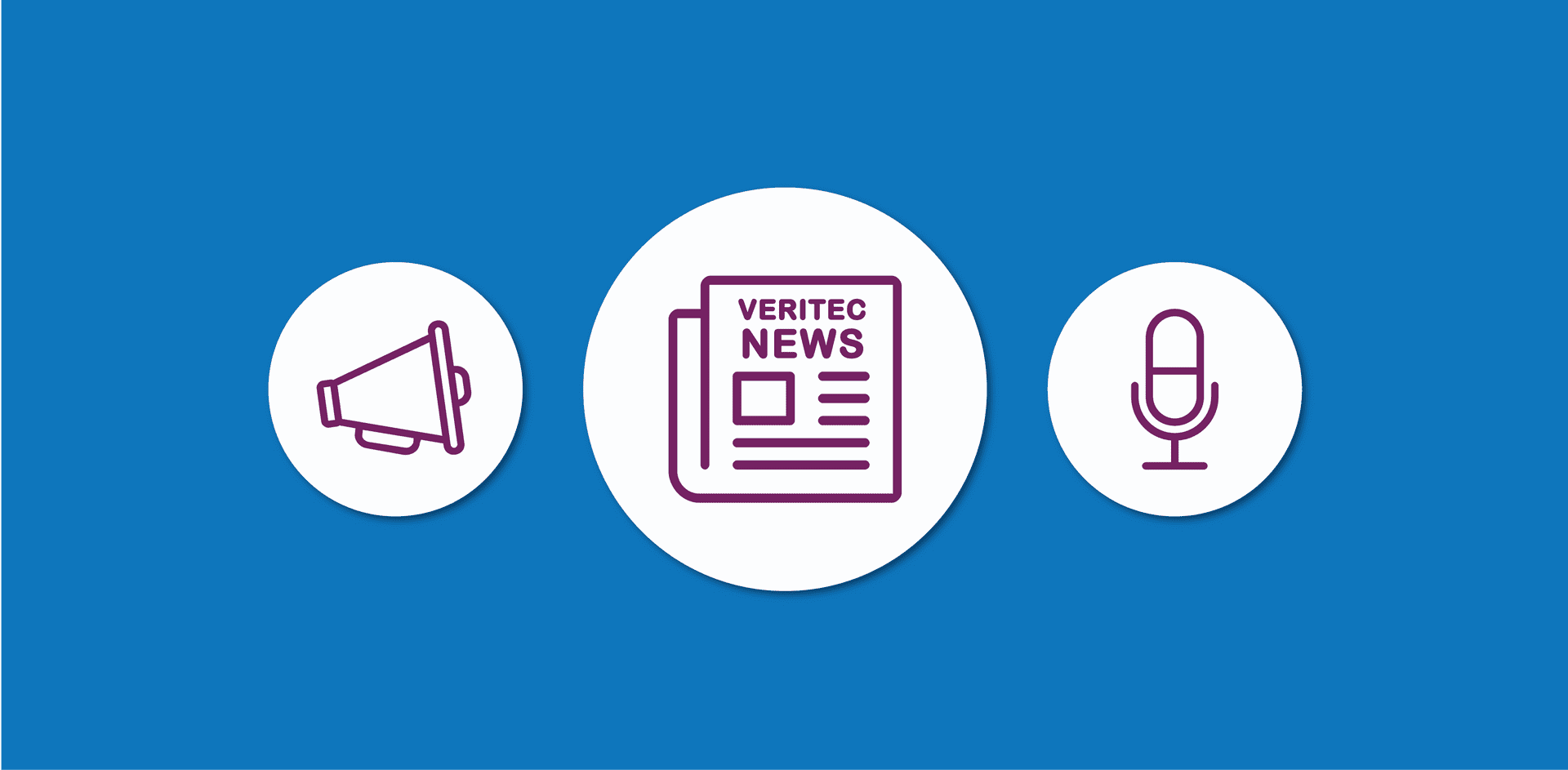 Industry-first, apprenticeship style learning program will put graduates in pole position for new career prospects in the digital economy.

Canberra, 15 April 2019 – Veritec, a leading digital transformation partner, has today announced a new industry-first initiative to help address the ICT skills shortage. The company has worked in collaboration with the Australian Training Company (ATC), Canberra Institute of Technology (CIT) and Skills Canberra to participate in the 'Launch Into Work (LIW)' Program, an initiative led by The Department of Jobs and Small Business.

The Launch into Work Program is a pilot for the ICT Industry, designed to support the ongoing development of IT skills through a pre-employment and skills development pathway.

The new initiative offers up to ten individuals with no IT career backgrounds the opportunity to work in a leading IT organisation while at the same time commencing Microsoft certifications and Cert II, Cert III or Cert IV courses through the CIT.

The trainees that graduate today have conducted a four-week pre-employment program which combined formal learning with work experience onsite at Veritec 's headquarters in Canberra. Having completed this first phase, they are now offered a range of two-year traineeships via formal learning experiences, certifications and technical training on the job.

Last year's Australian Computer Society Australia's Digital Pulse revealed that Australia will need nearly 200,000 more ICT workers in the next five years to become a world leader in ICT.

"We're excited to play a role in developing and boosting Canberra's digital skills capability," says Keiran Mott, chief executive officer, Veritec. "This program offers the opportunity for on the job training and skills development to a diverse group of individuals. At the same time, it also provides potential career enhancing opportunities for those transitioning from different industries effectively putting them in pole position for new career prospects in the growing digital economy."

Veritec received over 200 applications which it shortlisted down to 32 candidates who were invited to attend a Group Assessment Day at Veritec's headquarters. The day involved several interview rounds and group activities.

Veritec's trainees will work across a variety of the company's specialised teams, including managed services, business applications, engagement applications, bespoke solutions, delivery assurance and enterprise resource planning, as well as in the company's operations team which incorporates finance, administration, talent management and marketing.

"This invaluable, real-world immersion will give the trainees the opportunity to develop both the technical and essential skills necessary to succeed in the IT sector, including project approach and design as well as client and stakeholder engagement," says Mott.

The initial group of trainees who commenced their formal roles today graduated at an official ceremony held at Veritec's headquarters. They are now employed by ATC in Canberra while Veritec will act as the host employer, and will be paid above award wages.

"It's been really encouraging to see that this program has appealed to a broad range of individuals at different stages of life, including early school leavers, year 12 graduates, career changers and mature aged workers. Personally, I'm thrilled that more than 60 percent of our trainees are women as I believe businesses like Veritec need to play an active role in encouraging more females into our industry," concluded Mott.

Tahlia Wilson, one of the new trainee recruits, said; "My professional background to-date has been in retail and sales, but I have always had an interest in IT. I didn't know how to get into the industry from a career perspective so when I saw this program being offered by Veritec I jumped at it. I have already learnt so much and met people I would never have had the opportunity to meet. It's been a great way to kick-start my new career path and I'm excited for what's ahead!"